Alliant 2400 Smokeless Gun Powder
Alliant 2400 Powder, Every container of Alliant Smokeless Powder is backed by a century of manufacturing experience and the most exacting quality control procedures in the industry. Chemical composition, grain shape and size, and overall density are constantly checked and tested in a ballistics lab to ensure consistency.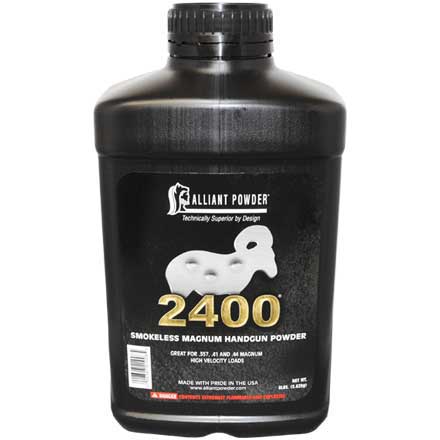 Alliant 2400 Powder
An optimum load for magnum handgun calibers like the 44 Remington Magnum, 2400 smokeless powder has become legendary in reloading for magnum handguns. Originally developed for the 22 Hornet, 2400 can also be used in loads for the 218 Bee and 410 Bore shotgun.